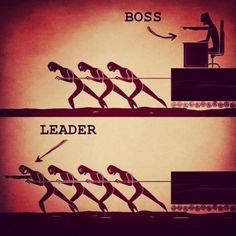 As an individual that wants to one day run a school or
maybe even a nonprofit organization,
I decided to write my final paper for my Nonprofit Studies course
on leadership and the importance of teamwork.
As one of my sources, I used a TED Talk that talked about how thinking positively
can improve your work performance, so I thought I would share it with you
as well as one of the images that inspired me to write about leadership
and the link to my essay on the impact leadership
can have if we allow everyone to have a role in leading.
We want to work WITH youth not TO youth.